Home

Sources

Part descriptions





Speed

Assembly descriptions
BEAM Pieces is a BEAM Reference Library site.
Gearmotors compared -- speed
Side-by-side comparisons

---

In the process of designing your 'bot, you'll also need to know your motor's rotational speed (at the output gear) -- this will tell you how long it needs to be powered in a given direction in order to turn a desired amount. Here's a chart comparing all the motors I've tested: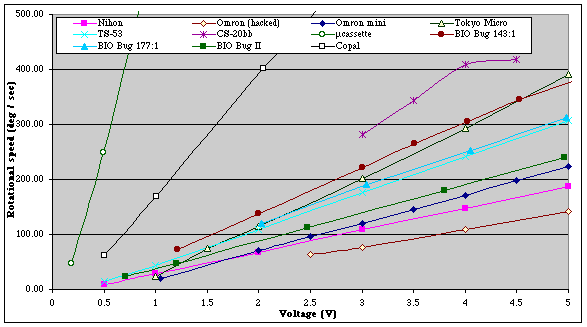 Meanwhile, if you prefer to think in RPM (revs per minute), here's the chart for you: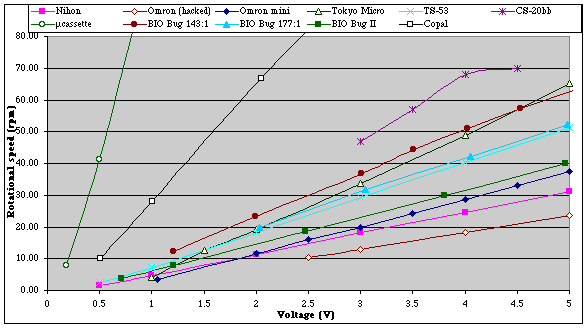 In both motor speed charts, the green zone is the (rough) range of rotational speeds of interest to walker builders.