The BEAM Circuits Collection is a BEAM Reference Library site.
The SC (Schmitt Comparator) Head
A simple little design by Martin Keen and Wilf Rigter

---

I'll eventually post an explanation, but in the meantime, here it is: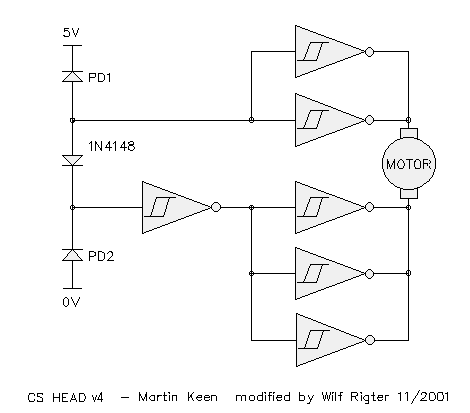 Meanwhile, a slightly refined version (with flashing LEDs to indicate "lock") was posted a few weeks later: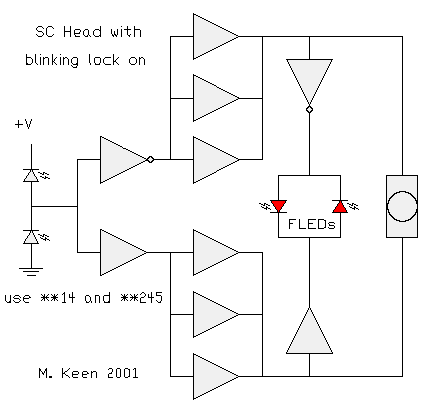 For more information...

The discussion of this circuit starts here, and pretty much wraps up with Wilf's presentation of V4 of the circuit here.