The BEAM Circuits Collection is a BEAM Reference Library site.
A 555-based solar engine
An easily found single-chip solution

---

In March of 2003, Manfred Schaffran posted a solar engine design using a 555 timer IC: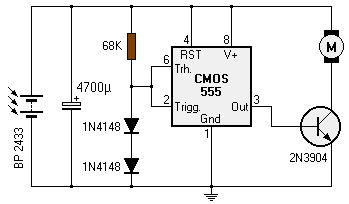 Wilf Rigter simplified this circuit a bit, made it phototropic, and doubled it up to yield a photopopper design in a post later the same day. I've got this design written up elsewhere in the library.